Personalised sleep solutions for your baby
(available from 4-24 months)
wake up frequently in the night?
need you to rock, nurse, lay with them, or carry them to sleep?
only do short naps (<45min) or skip their nap even though they still need the sleep?
wake up very early in the morning (before 6:30am)?
take a long time to fall asleep, often fussing or crying?
have an unpredictable sleep schedule?
This is why coaching with Sweet Babydreams works
Sweet Sleep System
Instead of focusing on just self-settling, we look at sleep holistically, bringing together all aspects of sleep like a jigsaw puzzle.
personalized plan
We focus on your family's and child's needs, putting together a custom sleep plan. Because cookie-cutter solutions don't always work!
science & practice
Our methods are based on scientific research and tested on hundreds of families over 6 years and across multiple countries.
one-on-one support
We offer families daily support during the whole coaching process, ensuring that you feel equipped and encouraged to make changes.
See how Sweet Babydreams has helped other families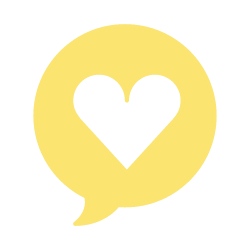 I was introduced to Sweet Babydreams at time when I was feeling very tired and discouraged. I'd read so many books and researched extensively online about infant sleep, but I still couldn't find a way to get my baby to sleep. They provided our family with an extensive, highly supportive and specifically tailored plan to meet the needs of our son, parenting style and living arrangements, enabling us to feel confident that we could teach our son to develop a healthy sleep pattern. Thanks to Sweet Babydreams we experienced the whole sleep training process with more ease and less guilt!
– Rachael from Alberta, Canada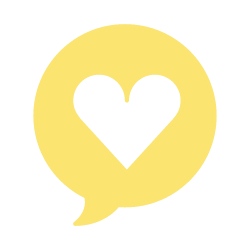 Worth it! My husband was sceptical of the program, so I started when he wasn't home. Within days, my daughter (11 months old) no longer needed her 2 am bottle and was sleeping through from 7am-7pm with little help from me. Some of the things that our coach Rachael advised I would have never thought of, like needing more sleep during the day to help her sleep better at night. It is now 3 months later and we are happy and rested. My little one falls asleep fast and alone, she has not gone back to a bottle during the night and she wakes up in the morning happy to see me, and I am happy to see her!
– Becky from Switzerland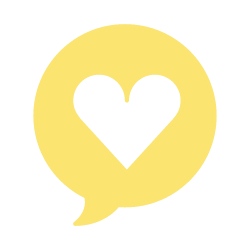 What I learned was to find a sleep method I was comfortable with, put it into practice, and to stick with it. Perseverance and patience was key, and having the tools, tips and encouragement from our coach is what helped me to not give up.  Without a plan, I was trying methods left and right, but after discussing with our coach what method to use, and how to implement it, I felt more confident that I was tackling my baby's sleep training correctly.  One of the surprising things I learnt was how so many other small factors affect my baby's sleep. My baby is now a toddler of 2 years old and sleep is no longer an issue.
– Caroline from Québec, Canada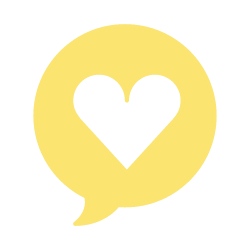 Your programme was one of THE best things I have spent money on. My son never suffered from the infamous 4 month regression. If anything, his sleep started to improve at this point. By 4 and a half months he was sleeping through the night and we have had pretty good night sleep ever since. He's at a point now where after his bath we go into his bedroom and he points to the cot. We put him in and after about 10 minutes he's asleep. Even when teething we don't really have disrupted sleep.
– Caroline from England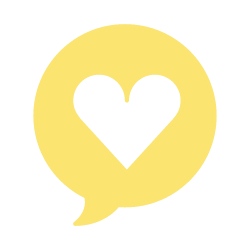 We started with a baby who would only nap 'on the move' and needed to be rocked to sleep every night (sometimes for two hours!). Now our son takes three naps a day in his crib. He falls asleep easily at nap and bedtime with very little help from us. The recommendations we received were thoughtful and clear, with thorough explanations of and rationale for what we were doing and multiple strategies so we could choose an approach that best suited our family. We appreciated the encouragement and gentle redirection along our journey.
– Kristie from Alberta, Canada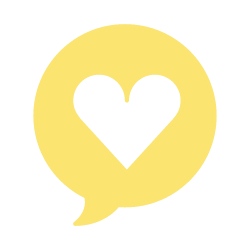 To put it simply: Sweet Babydreams saved my mental health. Yes, my son was a bad sleeper and I was extenuated, so the sleep coaching obviously helped immensely for that, as I finally could rest more. But what also made a huge difference for me, was our coach's genuine and warm support at different stages of my journey in motherhood. Throughout my son's sleep regressions, I sought for support and never was I disappointed: after our conversations around my baby's sleep, I always felt understood and full of renewed hope.
– Céline from Québec, Canada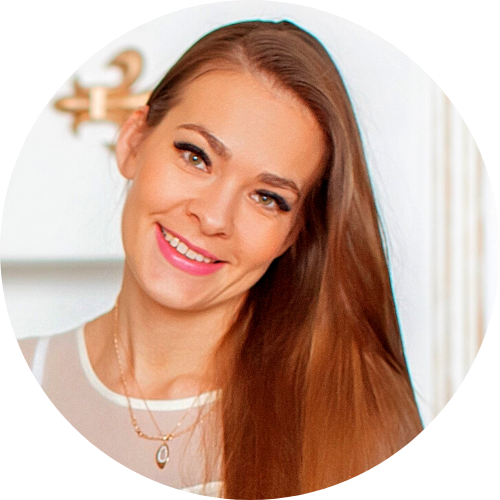 Hey, mama!
My name is Eliana. I'm an infant and toddler sleep coach, doula, lactation consultant and a pregnancy crisis counsellor.
As a first-time mom, I learnt the hard way what months of sleep deprivation and nursing issues can do to a young family. After the birth of my second daughter, I knew I wanted to help other families settle into parenthood more easily than we did, so I became a doula and a lactation consultant. My interest in becoming a sleep coach was sparked by the problems I frequently saw parents facing regarding their baby's sleep. I knew there had to be better sleep solutions for parents and babies, and I was eager to learn!
Now, I've helped hundreds of moms and dads find better rest for their family, and more confidence as parents!
Premium online sleep coaching services
CUSTOM SOLUTIONS FOR YOUR FAMILY
Understand your child's sleep requirements, so you can confidently offer what they need
Get expert advice about infant and child sleep without having to do all the research yourself (trust us, we know how tiring that can be!)
Learn clear and practical changes you can make, with as few tears as possible (from both you and your little one).
Learn a holistic approach to sleep and find a solution that uniquely fits YOUR family.
Ultimate Baby & Toddler Sleep Course
with 8 modules, 2 bonus modules, audio and video transcripts, sample schedules and workbook + more
Lifetime access to course
as well as any future content upgrades within the course
Access to group coaching calls
that happen 2-3 times a month on Zoom; available for all premium course members
Sleep consultation
a 45-minute video call with your coach to go over your sleep plan, make adjustments and give you the confidence to start impementing
Support period
10 days of daily support from your coach via our sleep logging system, so you can implement with ease, and get extra help should problems arise.
Not sure if individual coaching is for you?
We'd love to hop on a free 20-minute call with you to discuss your child's sleep issues and find the best way forward for your family.
Do I have to sleep train?
Not necessarily. Sleep coaching with Sweet Babydreams is not only focussed on implementing sleep training methods. We look at your baby's sleep holistically, using the Sweet Sleep System to bring all the pieces of the sleep puzzle together, giving you confidence in making changes while minimizing your little one's tears!
However, depending on your baby's sleep issues, part of the sleep coaching process may involve implementing a new settling strategy or sleep training method to wean your baby off of unhelpful sleep associations that are preventing their sleep from improving. While sleep training methods in general have gotten a bad rap, the truth is that you're "sleep training" your child every time you put them to sleep, whether you're aware of it or not! The way you approach sleep teaches your child what to expect when it comes to bedtime. You could say that we help parents do sleep "re-training" – that is, changing the patterns their child has known till now for sleep, and replacing them with new, more helpful ones.
*We do not advocate the "extinction" method where parents are to leave their child to cry without any response. There are many other, gentler responsive methods available!
Does the process involve crying?
When changing any habit (for us adults included!) frustration is a normal reaction to change. And the only way babies can express their frustration is through crying. While some tears are normal during the sleep coaching process, we'll help you recognise your baby's communication and support your little one through overwhelming emotions in a loving, responsive, and respectful way.
By first evaluating all the factors that contribute to sleep (see the Sweet Sleep System), we're able to keep tears to a minimum, because we're setting the stage for good sleep!
Do I have to stop breast-feeding to improve my baby's sleep?
No! You don't have to stop breast-feeding in order for sleep to improve. Our suggested day routines at this age do recommend structured feeding times, as this ensures that baby gets enough calories during the day from solids (once appropriate) as well as milk, in order to encourage longer night sleep. Rest assured, however –  enjoying a long-term nursing relationship AND getting a good night's sleep at the same time IS possible!
Can I still co-sleep?
The AAP recommends that you room-share with your baby on separate sleep surfaces until your baby is at least 6 months of age, and till 12 months if possible. However, other studies have shown that room-sharing after 6 months of age may lead to poorer sleep quality for baby. We recommend room-sharing until 6 months of age, and then re-evaluating the situation regularly between 6-12 months. 
Our experience with hundreds of families has shown that the presence of parents can start to disrupt baby's sleep past 6 months of age, which is why we often recommend putting the baby to sleep in their own bed or room after this age. However, in the end it often depends on your child's temperament, and that's why even in one family different children may need a different approach. Some babies can still sleep well at night when co-sleeping, others experience more disrupted sleep and need more space. Where your child sleeps is ultimately your decision, and our goal in sleep coaching is to help your child sleep the best they can, wherever they sleep! 
*Whether you decide to bed-share, room-share or put your baby in his own room, please carefully follow the AAP sleep safety regulations at all times. 
Can I still baby-wear?
Yes, you can absolutely wear your baby during and after the sleep coaching process. In fact, we encourage you to wear your baby during awake times, as this promotes emotional bonding, linguistic and motoric development, and generally results in a calmer, happier baby. 
But, after 5 months of age, the movement and light sleep environment while wearing your baby to sleep may cause a catnapping habit. This can result in less restorative sleep, overtiredness and increased night wakings, which is why we encourage parents to let their little one do the longest nap of the day at home in their bed, instead of the wrap. 
However, we also completely understand the importance of staying flexible and being able to get out and about, especially if you have multiple children! Depending on your child's age, they may have a short morning and late afternoon nap. These naps are easier to do on the go and are ideal for wearing baby to sleep. 
How long before sleep improves?
If you are consistent and work closely together with your sleep coach, you can expect to see improvement in your child's sleep within the first 5-7 days. There is often a natural back and forth as new habits are formed, and sometimes the sleep even takes a small step backwards before it improves long-term. Depending on your child's sleep issues, the approach that you choose, and what your specific goals are, we usually see the entire process taking 10-30 days.
What kind of results can I expect?
This really depends on what your baby is capable of biologically and what your specific goals are! For example, at 4 months old, we would consider 2-3 night feeds to be a realistic goal. This little one might have increasing capacity to self-settle, but still need lots of parental support. For a 1 year old however, sleeping 11-12 hour through the night is often possible. However, it's very important to us as sleep coaches that YOU as the parent also get to define what your goals are, and help create a sleep plan that feels right for your family's current situation. So if your 1 year old is waking currently every 2 hours to nurse, maybe your goal for the moment is just to get that down to 2 feedings – which is also fine! The Sweet Babydreams sleep coaches are all experts at listening empathetically, creating personalised and realistic sleep plans, and compassionately coaching parents to achieve results that they feel happy with.
Is this compatible with attachment parenting?
Yes! We believe that a strong parent-child attachment is vital to improving your little one's sleep.   However, we don't believe that there is one "right" way to parent in order to create a strong attachment. Research shows that the main indicators of healthy attachment are parental sensitivity and consistency. So regardless of your parenting style, whether you co-sleep or have separate rooms, breastfeed or bottle-feed, our team is committed to both helping your whole family get the good sleep you crave while also respectfully and lovingly responding to your little one's physical and emotional needs.